2020 Great Migration With Community Outreach
A unique travel opportunity for wildlife photographers and artists
September 19-26, 2020
Witness the greatest wildlife show on earth
Witnessing the annual wildebeest and zebra Great Migration at the point where they cross the Mara River in Kenya, Africa is at the top of most wildlife enthusiast's bucket list. Words cannot describe how magical this experience is. Imagine thousands of wildebeest and hundreds of accompanying zebra gathering along the banks of the river, pacing back and forth until the first brave soul decides to make the initial leap into the crocodile infested waters. As soon as the leader takes off, the rest of the herds follow in a chaotic and dramatic fashion. With plumes of dust clouding the atmosphere and the sounds of hoofs stomping all around, it is a complete rush for your senses and adrenaline!
During this time of year, the entire area of the Mara Triangle Conservancy is densely populated with animals of a wide variety of species. The wide open fields allow you to see layers of wildlife near and far that are grazing on the tall golden-color grass. The iconic wide umbrella Acacia trees provide you with the perfect picturesque background for the multitude of photos or paintings that you can produce from this adventure. The shady trees also serve as the perfect hiding spot for big cats and other predators that are actively hunting in the area. There are opportunities for action shots around every corner.
Our travel partners at Wild Eye will treat you to an authentic African safari experience that you will never forget.
help out an African community in need
This safari package exclusively available through Adventure Artists International will provide you with a behind the scenes look at projects that Africa Foundation has in the works. It will also provide opportunities for you to use the art that you produce on this trip to directly help with these initiatives.
For 25 years, Africa Foundation, together with committed communities and generous donors, has facilitated the socio-economic development of rural communities in Africa, and in so doing, improved the lives and livelihoods of those most in need. Africa Foundation was born out of the belief that, through effective consultation and collaboration, with legitimate local leadership in place, rural communities are empowered to enable development on a far more successful and sustainable scale.
Watch the video below from wild eye for a glimpse of the magic that awaits you:
Included:
♦︎ 1 night at Weston Hotel Nairobi including breakfast and airport transfers
♦︎ Roundtrip charter flights between Nairobi and the Mara Triangle including excess baggage weight allowance for camera gear.
♦︎ 6 nights at Wild Eye Mara camp in an authentic tented camp on the banks of the Mara River, located to optimize the potential to see dramatic river crossings - Watch this video for details
♦︎ Morning and afternoon game drives with Wild Eye's expert local guides/trackers. View and photograph over 2 million wildebeest, gazelle & zebra flooding the open plains during the annual migration.
♦︎ Daily Mara Triangle Conservancy entrance fees
♦︎ Photographic assistance throughout the trip by 2 expert Wild Eye photographic guides
♦︎ Wi-Fi throughout the camp as well as in the fully-equipped media facility
♦︎ Post-processing assistance during downtime
♦︎ Toyota Land Cruiser outfitted for the best professional photography experience. Only 3 guests per vehicle (4 passengers when a photographic guide is on board)
♦︎ All meals, snacks and beverages, including alcohol while at the Wild Eye Mara Camp
♦︎ Authentic Maasai tribe member camp staff with one evening cultural presentation
♦︎ No single supplements! Have the privacy of your own tent at no additional cost.
♦︎ The option to rent professional photographic gear (rental fees are an additional cost)
PLUS all of these extra benefits exclusively available on this package through Adventure Artists International:
★ Assistance in preparing for the trip by Adventure Artists International
★ Extra photography guidance from Adventure Artists International's professional photographer, Susan Schmitz
★ Guidance and inspiration for wildlife and nature painters by Adventure Artists International's expert artist, April Howland. Including tips for taking great reference photos and a mini-workshop to help you sketch out plans for your next masterpiece.
★ A unique opportunity to visit a local Maasai village with private tours of projects in the works by Africa Foundation
★ A generous donation of $250 per person made to Africa Foundation by Wild Eye!
★ A presentation by Adventure Artists International on how to make a lasting imprint on the communities visited through the art that you have created on the trip
★ Post-adventure guidance and support on how to put any art that you create as a result of this experience into action to support the communities and wildlife that you met along the journey.
Dates:
September 19-26, 2020
Availability:
Only 5 spaces left.
Book soon before they are gone.
Cost:
$7250.00
Hurry! Price increasing soon.
25% deposit to book, 25% by September 30 2019, Remaining 50% by June 19, 2020
All deposits are non-refundable. Trip cancellation insurance is highly recommended.
Inquire Here:
Get ready for one of the biggest adventures of your life as we present you with a VIP front row seat to the greatest wildlife show on earth.
Here are all the details.
Items with a ★ are only available by booking this exclusive Adventure Artists International community outreach Great Migration package.
✈︎ Sept 19 - Upon arrival at Jomo Kenyatta International Airport (international flight not included), you will be greeted by a Wild Eye representative who will safely escort you to the Weston Hotel Nairobi for a good night's rest before you set off to "The Mara".
★ Sept 20 - Early morning breakfast at the Weston hotel with your fellow Adventure Artists. We will all get to know each other and have a quick chat about what to expect over the next week. We will introduce you to the talented Wild Eye photographic guides that will be joining us for the week. They will present you with any camera gear that you rented from them at this time.
✈︎ Sept 20 cont. - Wild Eye will then escort us to Wilson Airport for a scenic flight into the Maasai Mara.
Get Your Cameras Ready
The action starts now!
As soon as our private charter plane takes off, the photo ops begin! Capture your journey as we soar over the buzzing city of Nairobi, past remote Maasai villages and into the wide open landscape of the Mara Triangle. We land smack dab in the middle of the Mara Triangle Conservancy, with wild animals nearby to welcome you.
Climb aboard your mobile safari photography studio.
Custom Land Cruisers modified to make the most of the available space by removing the middle seats, allowing you to freely move about and store your gear. The pop-up top provides shade while allowing for 360 degree angles of unobstructed shooting. Sturdy bean bags are provided to rest your heavy lenses on for stabilization. Snacks and beverages are on board, including ice cold beers to help you celebrate after a long, successful day on safari. Once everyone is on board, we will head out in search of the wildlife that roam the plains while heading towards the Wild Eye camp for lunch, unless we should find or hear of any potential river crossings.
Meet your friendly camp staff.
Upon arrival at the Wild Eye Mara camp, you will have the extreme privilege of meeting the caring and attentive staff. They truly enjoy getting to know each guest and assuring that they are happy and well taken care of. Learn about the history and traditions of the Maasai community during a cultural presentation on the last evening of our adventure. These wonderful people are sure to capture your hearts and make a lasting impression.
Settle in and start "glamping"
This is not your grandfather's type of tent. This is a sturdy, safe and cozy space to call home for the week. The tent is equipped with your own private flushing toilet, comfy bed, solar powered light, clothing racks and convenient necessities such as insect repellent, lotion, mirror and toiletries. Your private shower is located outside your tent and will be supplied with hot water fresh off the campfire on-demand. In the evenings, you can hear the sounds of nearby wildlife as they call out to each other. Be assured that you are safe as there are always guards on the lookout to protect you. Watch this video for details
set off on a Breathtaking Evening Game Drive
After you have had your first gourmet lunch in the dining tent and have sorted out your belongings, we will set off again for a game drive. Enjoy an action-packed afternoon spotting wildlife dotted throughout the grasslands. End your day with a cold refreshment while watching the sun go down over a beautiful brilliant orange sky.
♦︎ Sept 21-25 - We wake up around 5:00, grab some coffee and biscuits then head out to a prime location to catch the sunrise. With the potential for wildlife in the foreground and hot air balloons floating in the background, you're sure to get some spectacular shots.
Our main objective during our twice-daily game drives is to catch a dramatic river crossing. Of course, since we are dealing with wild animals and nature, we cannot guarantee that you will actually witness a crossing. But we're pretty confident that you will see lots and lots of other epic stuff. There will be animals and beautiful sights all around you!
♦︎ The guides will bring a packed breakfast from the camp and find a safe, scenic spot out in the grasslands for a picnic mid-morning.
♦︎ We return to the camp for a few hours in the afternoon for lunch and to recharge our batteries (both human and camera batteries!). Relax by the campfire or take some time in the media tent to download and backup photos. If time allows, do a little editing in Lightroom or Photoshop with the assistance of Susan and the Wild Eye photographers. (Note: Be sure to bring your laptops and an external hard drive with plenty of storage space)
♦︎ We head back out for an afternoon safari around 15:00 (3pm to us Americans) for another amazing adventure, making sure to catch the sunset on the way back to camp for the evening.
♦︎ Upon returning to the camp, grab a refreshing beverage then head off to your tent to freshen up for dinner. Then enjoy a nice relaxing evening discussing the day's events around the campfire. Rest up and repeat the next day.
✈︎ Sept 26 - On the last day, we will have our usual morning morning safari and picnic breakfast. Upon returning back to camp, there will be time to enjoy lunch and freshen up before heading to the airstrip. The charter flight back to Nairobi will arrive at 17:00. A short transfer will take us back to Jomo Kenyatta International Airport where the safari comes to an end around 18:00.
Additional Bonuses For You!
★ Upon booking your trip and placing your deposit with Wild Eye Destinations, we will contact you to set up a time to go over any questions you have about your upcoming journey (Including all the confusing stuff like entrance Visas, immunizations, trip insurance, tipping guidelines, what to pack, gear to bring, scheduling your international flights, etc.).
★ Photographic assistance from two expert Wild Eye photographic guides will be provided throughout the week. Those of you that have booked directly through Adventure Artists International will have the added benefit of additional assistance from Susan Schmitz (all wildlife photos displayed on this page were taken by her).
Please note that this is not a structured photography workshop. Susan will be taking her own photos throughout the trip but will also be giving you tips and answering your questions along the way.
★ For the fine artists in the group April Howland will schedule a sketch and wine meet up one afternoon to chat about the exciting visuals we experienced and plan out your next masterpiece. The tranquil setting of the Mara Camp surrounded by nature and wildlife will help to inspire you to create something magical.
In the example below, April was inspired by photographing wildlife in South Africa, She then took some time to sketch out her creative vision. After completing her artwork back home, she sold it at the Art on The Wild Side exhibit at the Arizona Center for Nature Conservation. A portion of proceeds went back to the center to assist in their conservation efforts.
★Very special community outreach opportunity! ★
Available exclusively on this great migration tour only through Adventure Artists International. you will not find this option elsewhere!
During our week in the Mara, we will schedule a half day to visit one or more of the projects that Africa Foundation is working on in the local Maasai communities. Throughout this visit, you will have the opportunity to meet the local residents and see how they live and work. You will learn about the everyday struggles that the community faces and the efforts that are in place by the foundation to enrich their lives.
This is a truly humbling and inspiring experience that you will not soon forget. For a deeper look into the type of project that you might visit, follow this link to see details on our last trip in February 2019. Visit this link to see the types of projects that the foundation is currently working on on the Maasai villages in the Mara Triangle Conservancy.
Below are a few photos of the incredibly friendly, kind and welcoming people that we had the pleasure of meeting at the Il Tolish Primary School.
(Several photos below taken by prior guests Jane Rix and Lorraine Kourafas)
★ For each guest that books this package, Wild Eye has generously agreed to donate $250.00 to Africa Foundation!
★ During the safari week, we will take time out for an informal presentation on the ways that you can make a difference in the areas you have visited through the images that you have created. We will give you real life examples of how we have used our images and artwork to generate over $50,000 in the past few years to help build kitchens, dining halls and water retention tanks in schools in both South Africa and Kenya.
Click through the photos in the following slideshow to see how April Howland helped to raise funds for Africa Foundation to build kitchens in three separate schools in Africa!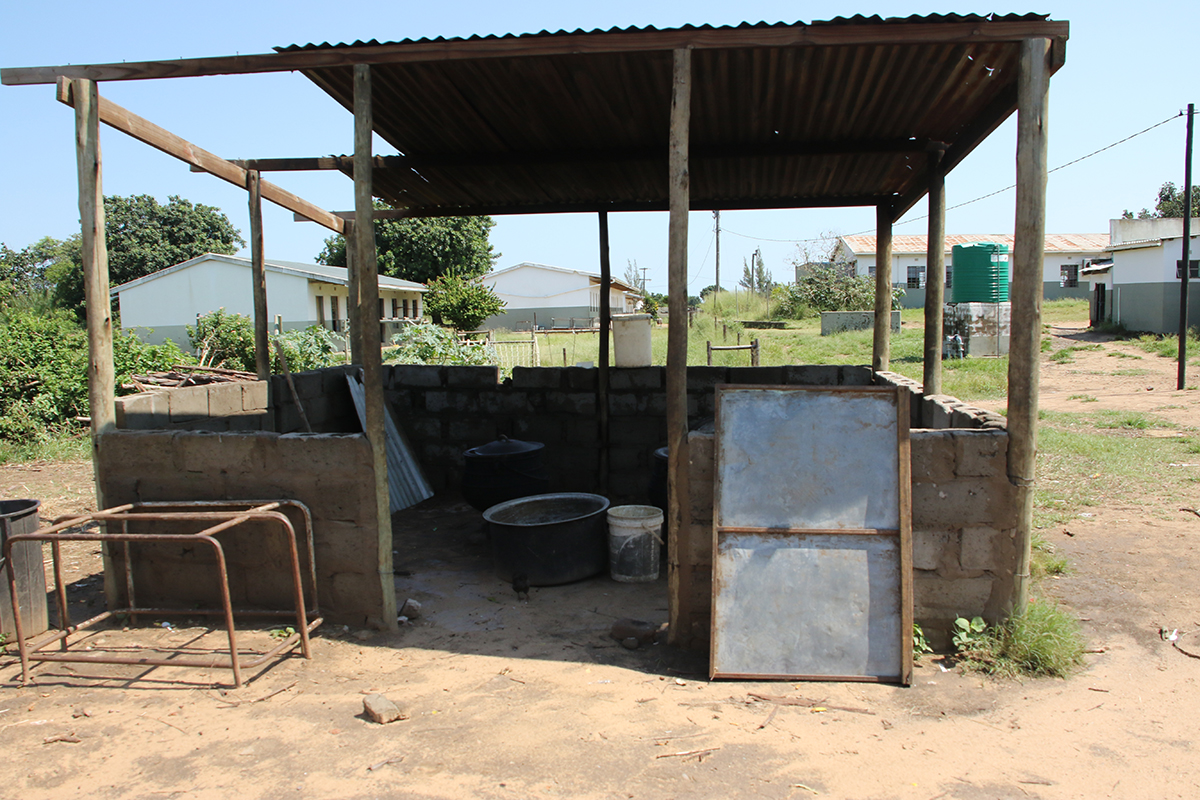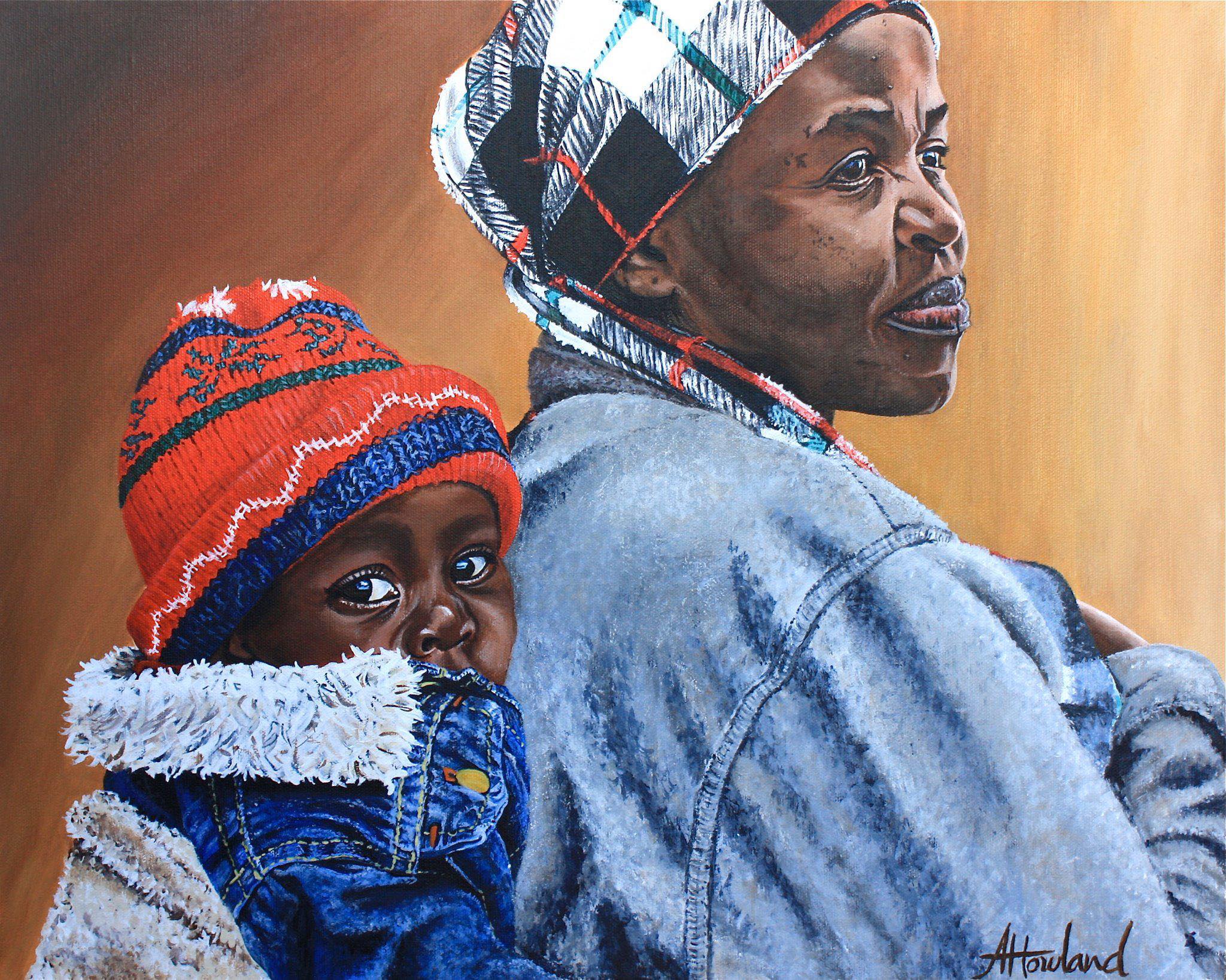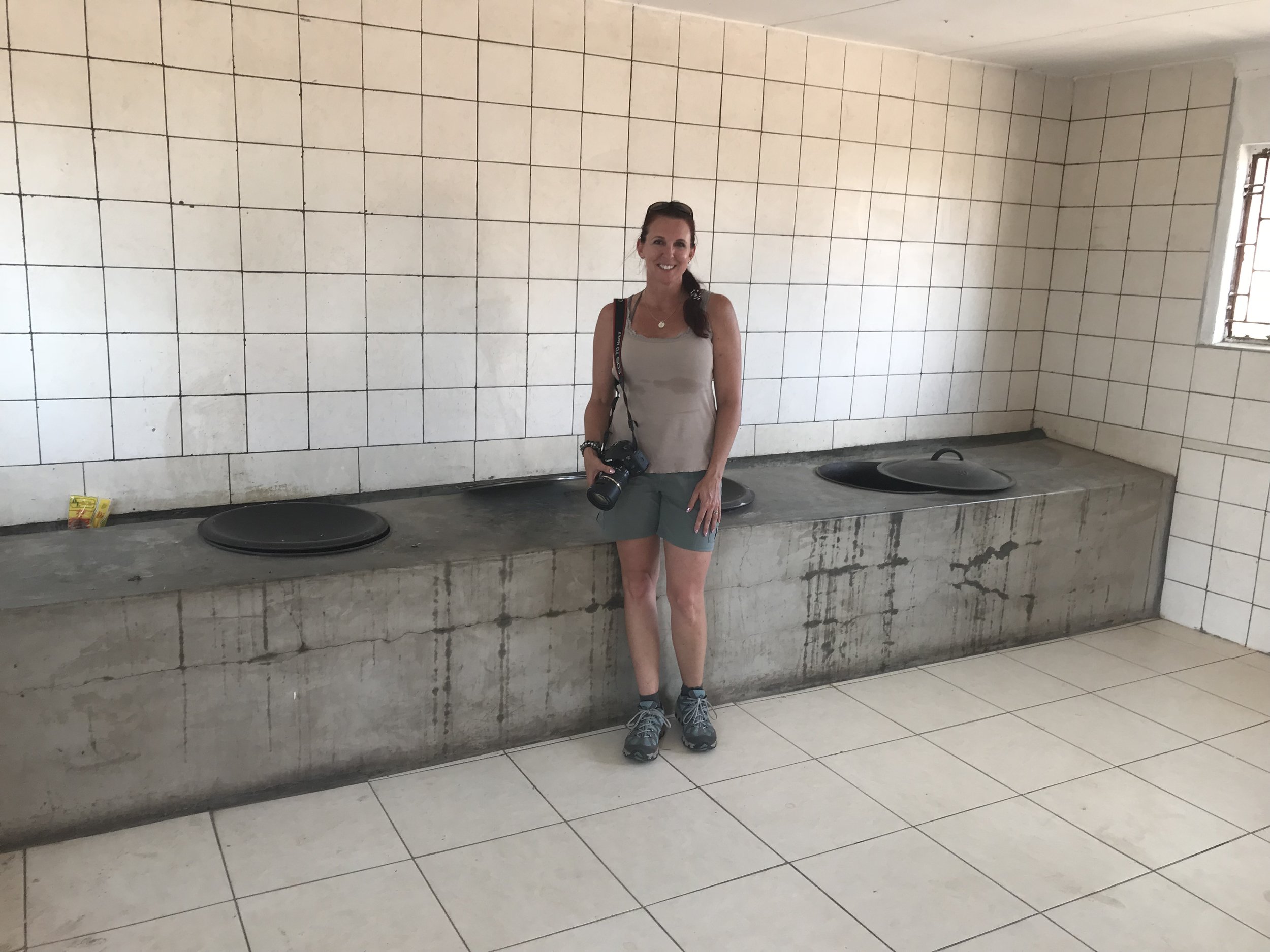 ★ After your trip is over, your philanthropic journey will just begin! You will have access to a private Facebook group where fellow Adventure Artists come together to brainstorm and collaborate on ways to put their art into action to help conservation and humanitarian groups worldwide. Get inspired, stay motivated and make a difference.
Excluded:
International flights to and from Jomo Kenyatta International airport

Kenya entry Visa

Gratuities for local guides and staff

Optional excursions not listed above

Photographic rental gear

Travel insurance including emergency medical evacuation

Optional donation to Africa Foundation to help support community projects in the villages visited.

Credit card transaction fees (No fee if funds paid by wire transfer)

Personal expenditures
Is this adventure right for you?
This trip is designed for all levels of photographers and artists. If you are not a photographer or artist, you are absolutely welcome to join us! But you must understand and be tolerant of all of the things that us creatives do on trips that may not be appealing to the general public (No whining allowed or you may be fed to the lions!):
We wake up before the sun and head out for adventure very early every morning to catch the good light

When we come upon an sighting that we are interested in documenting, we may stay with it for an extended period of time, taking hundreds of photographs to ensure that we have nailed the perfect shot.

If we anticipate a potential sighting, we will sit and wait for it to happen… sometimes for hours… in the hot sun. This is especially true if we are waiting for a river crossing to happen.

Our days are very long and we spend as much time as possible out in the field. There is no time to sit and read a book by the pool. In fact, there is no pool… just a river, filled with hungry crocodiles.

Our down time is usually spent taking more photos, editing photos or talking about photos.
If the items above get your heart racing with excitement, you're our kind of people!

An Important Note About Photography
When visiting Africa Foundation projects in villages, we will be on private property. You are allowed to take photos of the people and places but the images that you produce cannot be sold for commercial purposes. Detailed photography guidelines in these areas will be provided at a later date. Please be respectful and ask permission before taking photos of individual people.
Please keep in mind that this trip is very fast-paced and action-packed. It is not a good time to be learning all about your camera or how to take action photos. If your goal is to come home with Nat Geo worthy images, you must prepare yourself to be able to capture these types of photos beforehand. Assistance with your photography will be provided during the trip. However, this is not an intensive photography workshop. Tips and suggestions will be made on camera settings including ISO, shutter speed, aperture and focal length. If you are spending time in the field fumbling around with your camera to change these settings, you may miss the shot.
We offer wildlife photography private training, online courses and workshops designed to prepare you for the type of action that you will encounter on an African safari. Contact Us for further details.
Stay tuned for an upcoming 6-week online course that will help to prepare you for a wildlife safari. We will also be hosting an optional pre-departure photography workshop at the Arizona Center for Nature Conservation. (These items not included in the trip price). Subscribe to our newsletter below for updates on these items.
*Itinerary subject to change since we have no control over the wildlife and nature (Besides global warming. We can control that. Please be kind to our planet.)